Mechanical keyboards have become increasingly popular over the past few years, especially among gamers and office workers. With the rise in demand for high-quality and customizable typing experiences, many mechanical keyboard manufacturers and suppliers have entered the market. This competition has brought with it an abundance of options, making it difficult to choose the best keyboard for work and play.
In this post, we'll go over this mechanical gaming keyboard and the factors you should consider when choosing a mechanical keyboard, and some mechanical keyboard suppliers who offer a great mechanical keyboard option for both works and play.
Gaming Mechanical Keyboards Overall
Gaming mechanical keyboards are essentially coming to level up your gaming experience. These keyboards are crafted to provide a premium typing experience, elevating your gameplay to new heights. Unlike traditional keyboards, gaming mechanical keyboards utilize top-of-the-line mechanical switches for exceptional tactile feedback and long-lasting durability. They also feature customizable RGB lighting that adds a touch of personality and flair to your gaming station. Plus, their robust build quality ensures they can withstand the rigors of intense gaming sessions. But that's not all! These keyboards offer a plethora of customization options and programmability, making them the perfect fit for gamers who desire a personalized setup tailored to their unique preferences.
Gaming Mechanical Keyboards for Work and Play
While gaming mechanical keyboards are often marketed towards gamers, they can also be an excellent choice for office workers. The mechanical switches provide a satisfying typing experience, and the customizable RGB lighting can add a touch of personality to an otherwise dull workspace. Additionally, many gaming mechanical keyboards offer features such as media controls and macro keys that can be useful for office workers.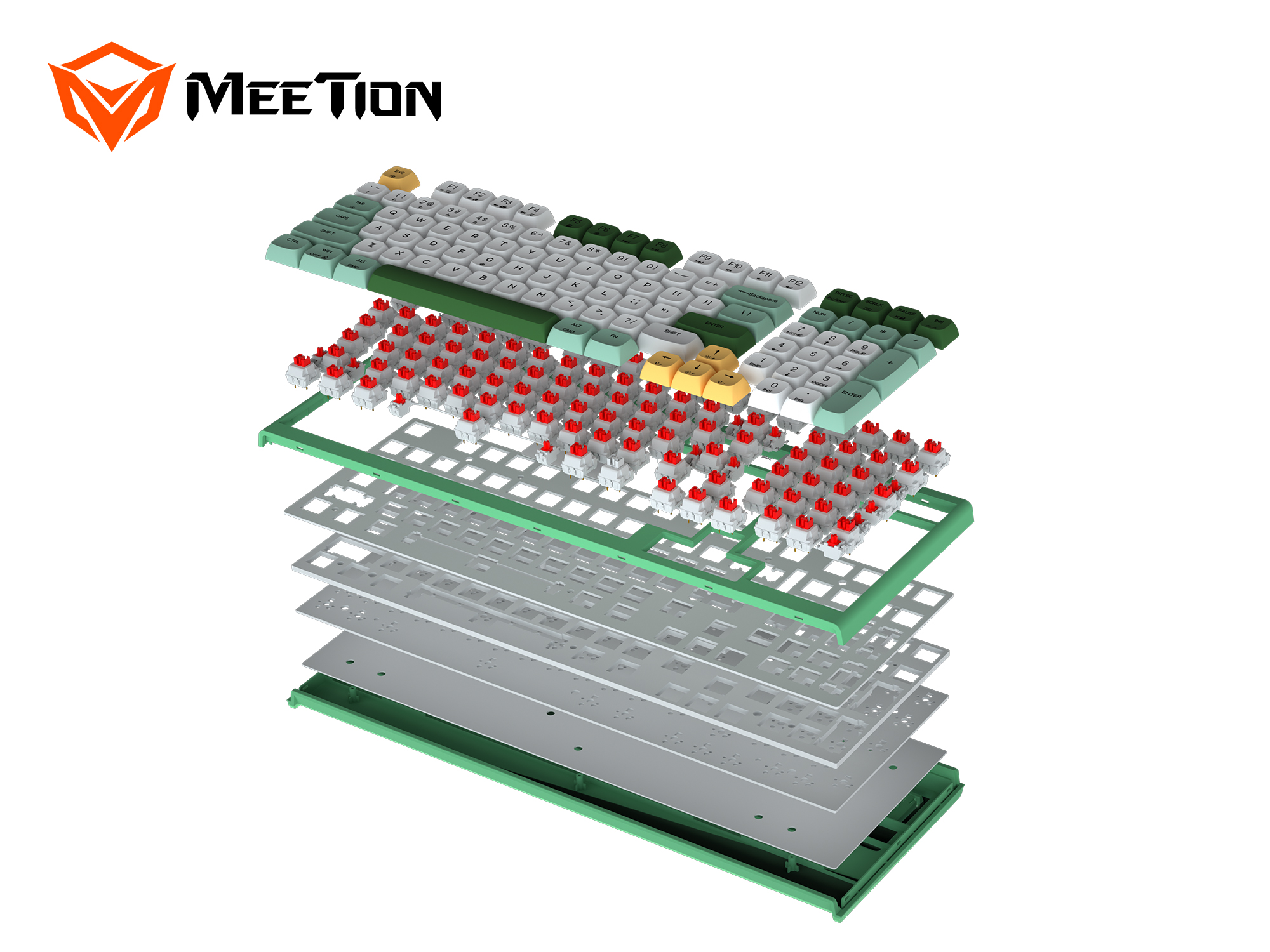 How did we choose these gaming mechanical keyboards?
With so many options on the market, choosing the best mechanical keyboard for work and play can be overwhelming. Here are some key factors to consider when making your decision:
1. Type of Switches: One of the most important factors to consider when choosing a mechanical keyboard is the type of switches. Mechanical switches are what make mechanical keyboards different from traditional keyboards. They provide a tactile response and a satisfying click, making typing more enjoyable. There are several types of mechanical switches, each with its own unique feel. Some popular types of switches include Cherry MX, Kailh, and Gateron.
2. RGB Lighting: Many mechanical keyboard gaming come with customizable RGB lighting, allowing you to change the color and pattern of the lights to match your personal style. While RGB lighting may not be necessary for office work, it can be a fun and functional addition to your workspace.
3. Build Quality: When choosing a mechanical keyboard, it's obvious that you want a keyboard that will last, and that won't let you down in the middle of a game or an important work project. Look for keyboards with a solid aluminum frame and high-quality plastic keycaps to ensure that the keyboard will last for years to come.
4. Programmability and Customization: Finally, consider the programmability and customization options the keyboard offers. Usually, gaming mechanical keyboards come with software that allows you to program macros, remap keys, and customize the RGB lighting. These features can be useful for both gaming and office work and can help you streamline your workflow and improve your typing experience.
Is a Gaming Mechanical Keyboard Really Worth It?
The answer to this question depends on your personal needs and preferences. If you're a gamer or office worker who values a high-quality typing experience, then a gaming mechanical keyboard may be worth the investment. These keyboards offer a level of customization and programmability that traditional keyboards simply cannot match, and they can make your experience at work or play more enjoyable.
Are Gaming Mechanical Keyboards Really Better for Gaming?
While gaming mechanical keyboards can be a great choice for gaming, they are not necessarily better than other types of keyboards. The truth is, the best
keyboard for gaming will depend on the individual's preferences and needs. Some gamers prefer the feel and sound of mechanical switches, while others prefer a more traditional keyboard. Additionally, some games may not require the advanced features offered by gaming mechanical keyboards, such as macro keys or RGB lighting.
First, it's important to choose a reputable supplier when you are looking for a gaming mechanical keyboard, then search for suppliers who offer a wide selection of keyboards from multiple mechanical keyboard manufacturers. This will give you the ability to compare and choose the best keyboard for your needs. Additionally, make sure the supplier has a solid return policy and good customer service, in case you need to return the keyboard for any reason.
Here are some of these popular suppliers and brands:
Corsair
Razer
Logitech
HyperX
MEETION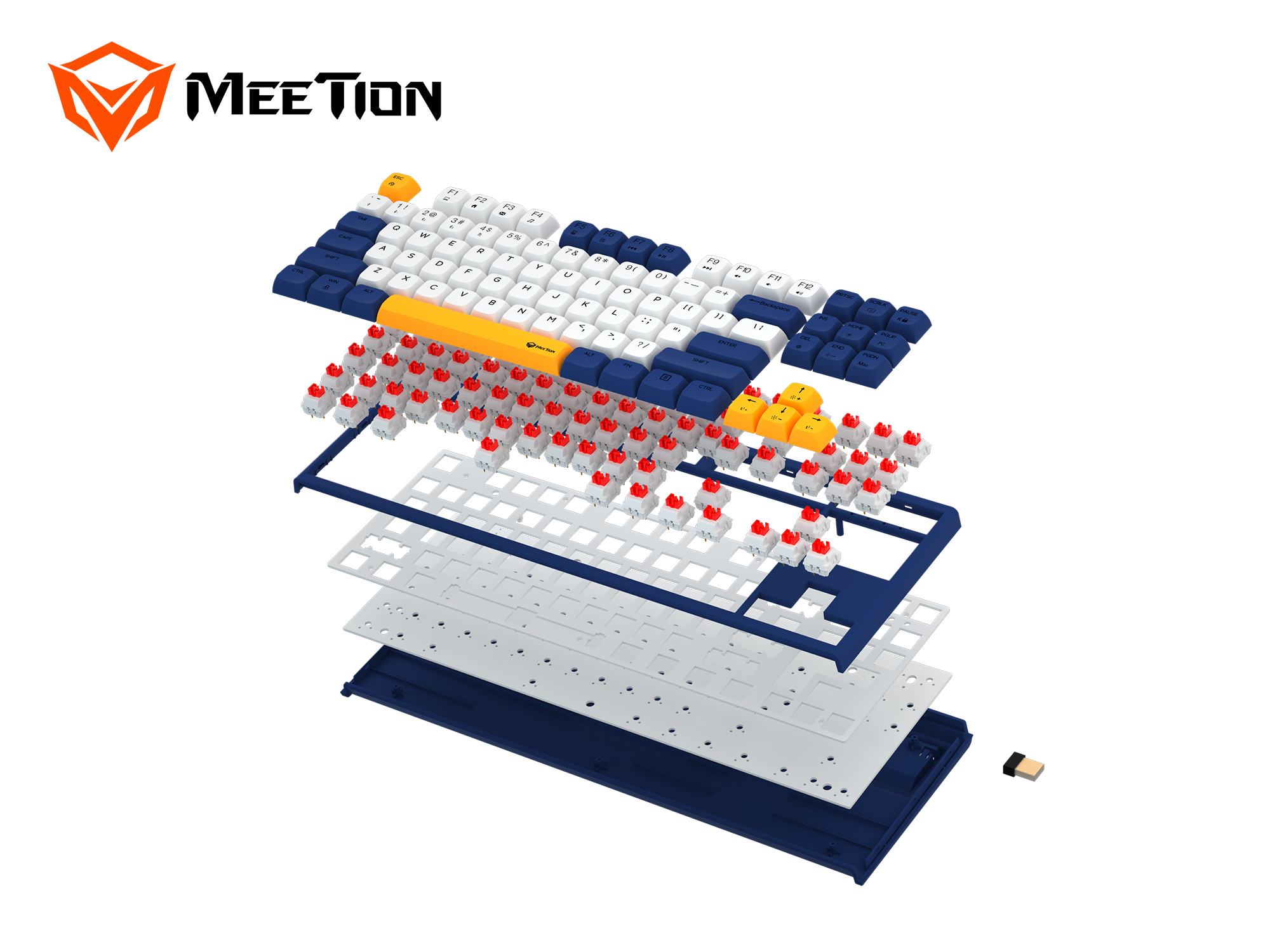 MEETION Mechanical Keyboard - A Great Option for Work and Play
MEETION is one of the professional manufacturers for researching and developing game peripherals and computer accessories. Since its establishment, MEETION has dedicated itself to promoting the development of science and technology products, while deepening the innovation of science and technology services. MEETION has many keyboards but we are gonna present to you two of them today, The MK600 and The MK007 PRO. These keyboards are the perfect solution for those seeking a high-quality keyboard for both work and play. The MK600 is a mechanical gaming keyboard that features rainbow backlighting and an ergonomic design for a comfortable typing experience. It is available in two models, the MK600RD and the MK600MX, with the former equipped with red switches and the latter with blue switches. The keyboard has customizable macro recording functions, full-key anti-ghosting, and 12 multimedia keys. It comes with a standard 1.8m USB cable and is available in classic black and white colors.
The MK600 is built with a durable plastic panel that ensures a longer service life. Its OUTEMU switches deliver crisp sound and tactile feedback, providing an excellent gaming experience for gamers and a comfortable typing experience for office professionals. Its rainbow backlighting adds a touch of style to any gaming setup, and the customizable macro recording functions allow gamers to personalize their gaming experience. Whether for gaming or work, the MK600 is a versatile and reliable mechanical keyboard that delivers outstanding performance.
The MK007 PRO is another great keyboard designed for gamers and e-sports enthusiasts. It features a 64-level e-sports game chip that offers a fast response and zero delays. The OUTEMU blue switches produce crisp sound and feedback, while the metallic surface of the keyboard provides durability and comfort. The keyboard comes with 12 multimedia keys, and the double injection keycaps ensure comfortable keystrokes while being anti-fade and wear-resistant. The keyboard works autonomously without additional software, making it easy to plug and play.
Both the MK600 and the MK007 PRO offer an exceptional gaming and typing experience. They have been designed with gamers in mind, but also serve as excellent keyboards for office professionals seeking a comfortable and efficient typing experience.
Why MEETION Mechanical Keyboard Stands Out from the Rest?
MEETION Mechanical Keyboard stands out from the rest for a number of reasons. First, the number of selections of Mechanical Keyboard they have, allows you to choose from several types of the best keyboard for your needs. Secondly, MEETION offers excellent customer service and support so you won't be worried if you have any problem after buying their keyboard, they will always follow up with you.
If you wanna learn more about our keyboards, check out our website and discover our keyboard's features and advantages.