There are tons of manufacturers that are producing computer products. Sorting out the best reliable brand with efficient products is a tedious task. We aim to take our readers to the best gaming mouse suppliers and manufacturers. Each brand builds an image for its customers and target audience, considering their needs. They specialize in specific aspects which make them stand out of the crowd. Considering the growing demand for wireless mice and their increased efficiency, we have listed 5 top manufacturers that produce reliable products for office or home use.
While selecting our list, we ensured that we maximized finding the area that makes the supplier expert. Therefore, it will include names of some products gaining momentum and successful devices launched.
● Excellent Budget Options
● Professional Team Services
● Ideal Gaming Product
● Performance Driven Devices
● Emerging Supplier
MEETION is an emerging player in wireless gaming mouse. They produce high-quality products for office and gaming purposes. Their expertise lies in gaming products that are reliable and deliver high performance. The target audience is mostly mid-tier and budget-friendly devices that cater to professional and casual gamers. They are expanding their variety in the wired and wireless gaming mouse category, considering RGB and premium sensor technology. Their ergonomic R390 2.4GHz wireless mouse provides comfort and an ideal wrist angle for long-term usage. It comes with a Type-C charging port and has an operating range of 10m.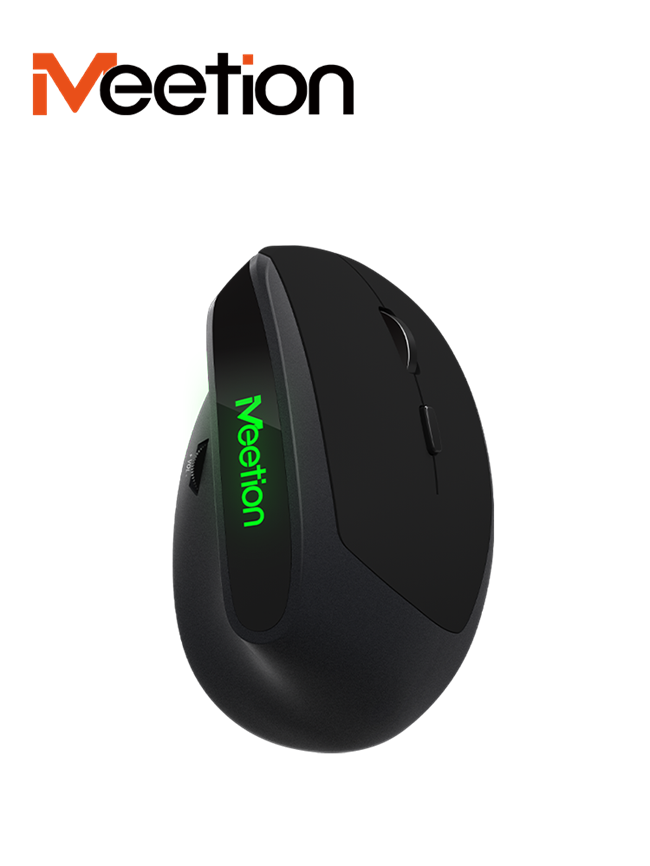 Similar to their R545 mouse also comes with 2.4GHz technology and a nano adapter that is barely noticeable when plugged into a USB port. In addition, MEETION has many other unique-shaped products designed for comfort, performance, or functionality. The MEETION gaming mouse range is vast, from mechanical mice to basic asymmetric designs. The list of mice and their specification is available on the MEETION website, and they have options for wholesalers and suppliers.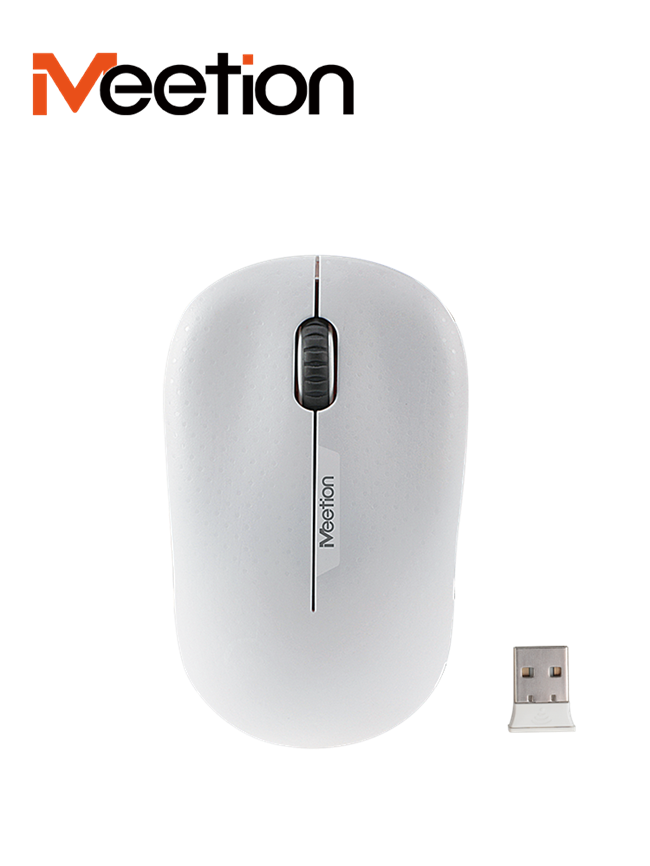 Their monthly output of products amounts to 800,000 products. Their six assembly machines work to produce international quality products certified by ISO 9001: 2008. They have well-established relations with IT companies across countries. Due to the performance-driven culture, they have emerged as a well-known brand. Their products also have passed international certifications CE, FCC, RoHS, etc. If you are looking for a brand that provides quality budget products, then MEETION is an excellent vendor.
Logitech Wireless Mouse
Pros
● Time-Tested Brand
● Gaming and Office Series
● Innovation in Scroll
Cons
● Brand Name Cost
Logitech was a brand formed in 1981 by engineers and computer scientists. It has lived up to its reputation and made unique products suitable for users over time. The wireless gaming mouse industry has a massive catalog of products. There are silent click, gaming, ergonomics, easy switch, 2.4GHz, and Bluetooth mouse categories. However, their product prices have risen, lowering the price/performance ratio.
Their most popular series is the MX series for wireless technology. It has combined 2.4GHz and Bluetooth options for users to switch between performance and endurance. The build quality is solid and aimed at business users looking for a reliable product. Overall, Logitech has a good reputation in after-sale services, user feedback, and supply.
Razer Wireless Mouse
Pros
● Premium Brand
● Used in a Competitive Environment
● Gaming-Specific Features
Cons
● Difficult to Repair
Razer products are gaming oriented and typically target premium and high-end products. They have a good reputation among professional gamers, and their wireless mouse has a fast response time and premium sensors. Most of the components inside a mouse are built in-house by Razer, making it difficult to repair and find after-market parts. They are typically good products as long as they work. However, their gaming-oriented features are top-class. Their products like Naga for MMO gamers, DeathAdder for FPS, Basilisk for Comfort, and Viper for Aesthetics clearly indicate that they want to dominate the gaming industry. Razer sponsors major competitions to gain exposure amongst the gaming community. Their wired gaming mouse are also top performers in their category. Streamers are seen mainly using their products, adding reputation to their brand.
Microsoft Wireless Mouse
Pros
● Pioneers in Computation
● Product Durability
● Time Tested Reputation
Cons
● Limited Options
Microsoft is an excellent product for office work. As pioneers of the most used operating system in the world, they produce reliable and fully compatible products. Their products are used in industrial applications such as power plants, data centers, networking, and ISP. The durability of their products is time-tested. High-end materials and mature designs have made Microsoft one of the competitors in modern wireless mouse suppliers. They have recently produced unique designs with the Microsoft Surface Arc series that are gaining market. The variety extends for large to small hand users for comfort and ergonomics. Microsoft is an excellent supplier of high-end, durable, reliable, and performance-based products. Their variety is decent, but they rarely make gaming-oriented products.
SteelSeries
Pros
● Excellent Budget Options
● High-end quality
● Gaming-oriented products
Cons
● Durability
SteelSeries has unique designs to cater to gamers. Their target audience is competitive gamers aiming to squeeze every bit of performance from their products. SteelSeries uses excellent sensors which are commonly named flawless sensors. Their products are typically lightweight but are meant for maneuverability due to their design. Materials and honeycomb structures are rare in their popular products. The market reputation of SteelSeries is performance oriented. Most users try to find performance rather than durability in their products.
Overall, SteelSeries has excellent options for gamers and office-oriented products. However, their area of expertise and options mainly revolves around gaming.
Conclusion
All of the brands have reputations in different areas. The specific product of each supplier may supersede others in some aspects. Still, we aimed to ensure our readers know each supplier's reputation in the respective market. The regional market demand may vary, whether it's MEETION, Logitech, Razer, Microsoft, or SteelSeries. Therefore, it is best to do research into the targeted market. Some markets demand a price/performance ratio, while others might require durability. Office-oriented buyers look for reliability and durability, whereas gamers look for performance and aesthetics. We hope you found value in the article and have an abstract idea of the top 5 wireless mouse suppliers.