Are you tired of constantly changing batteries for your wireless mouse? Wondering if there's an alternative that eliminates the need for them altogether? Look no further! In this article, we delve into the fascinating world of wireless mouse technology and answer the age-old question: "Does a wireless mouse need batteries?" Join us as we uncover the innovative solutions that have revolutionized the way we interact with our devices. Say goodbye to endless battery swaps and discover the future of hassle-free computing.
Understanding the Mechanism: The Basics of Wireless Mouse Operation
In the modern era of office technology, wireless devices have become an integral part of our daily lives. One such device that has gained immense popularity is the wireless mouse. With its hassle-free operation and freedom from tangled wires, the wireless mouse has become a preferred choice for many individuals. But have you ever wondered how it operates without being connected physically to the computer? In this article, we will delve deep into the mechanism of a wireless mouse, shedding light on its operation and answering the question of whether or not it requires batteries.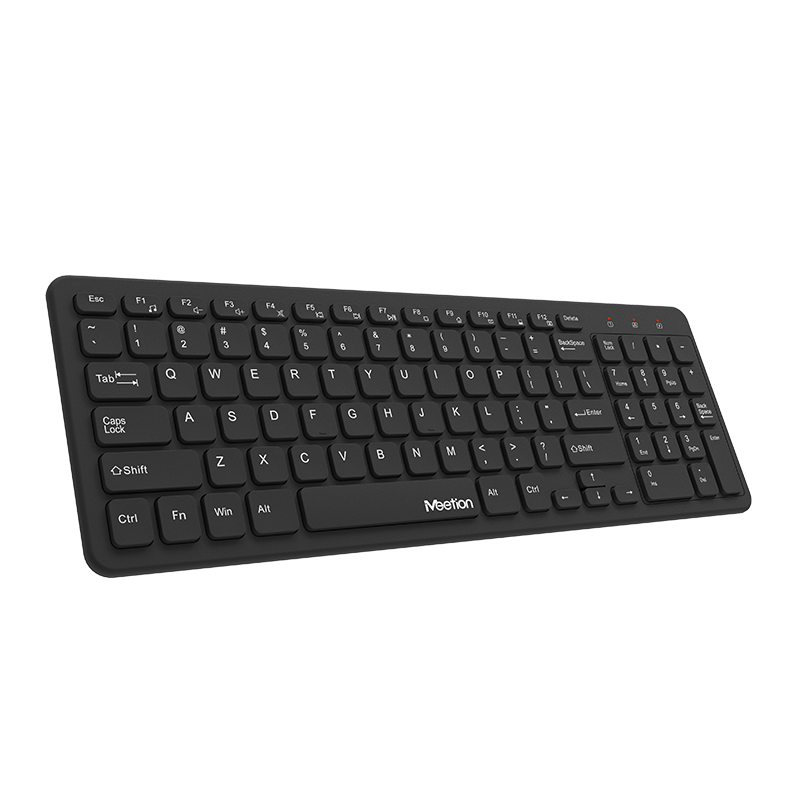 Understanding the Basics:
To comprehend the functioning of a wireless mouse, it is essential to understand its basic components. A wireless mouse consists of three primary parts - a transmitter, a receiver, and the mouse itself. The transmitter and the receiver establish a wireless connection between the mouse and the computer.
Wireless Connection:
The wireless connection between the mouse and the computer is established using radio frequency (RF) technology. The transmitter embedded within the mouse emits radio waves, which are then received by the receiver connected to the computer. These radio waves carry information about the movements and clicks of the mouse, transmitting them to the computer for processing. This technology allows for seamless communication between the mouse and the computer without any physical connection.
Power Source:
Coming to the question of whether a wireless mouse requires batteries, the answer is - it depends. Some wireless mice are equipped with rechargeable batteries, while others rely on disposable batteries for power. The type of power source depends on the specific model of the wireless mouse.
Rechargeable Wireless Mice:
Rechargeable wireless mice are becoming increasingly common in the market. These mice are powered by built-in rechargeable batteries that can be charged through a USB cable or a charging dock. As the name suggests, these batteries can be recharged multiple times, eliminating the need to constantly replace disposable batteries. Rechargeable wireless mice offer convenience, cost savings, and environmental friendliness.
Battery-Powered Wireless Mice:
On the other hand, some wireless mice rely on disposable batteries for power. These batteries can be either AA or AAA cells and are easily replaceable when they run out of power. The advantage of battery-powered wireless mice is that they do not require frequent charging, providing extended usage without interruption. However, they do require regular battery replacements, which can be a minor inconvenience.
The Importance of Battery Life:
Regardless of the power source, it is crucial to consider the battery life of a wireless mouse. Battery life determines how long the mouse can function before requiring a recharge or battery replacement. Different models of wireless mice offer varying battery life, with some mice lasting for months on a single charge or set of batteries. Prioritizing a wireless mouse with a longer battery life can ensure sustained productivity without interruptions.
The wireless mouse has revolutionized the way we interact with our computers, providing freedom of movement and convenience. Understanding the mechanism of a wireless mouse allows us to appreciate its efficiency and reliability. While some wireless mice use rechargeable batteries, others rely on replaceable disposable batteries. Both options offer their advantages and considerations. Ultimately, choosing the right wireless mouse depends on personal preference, usage patterns, and prioritizing factors such as battery life. So, whether you prefer a wireless office keyboard or a wireless keyboard supplier, keep these key points in mind when selecting your wireless mouse.
Wireless Mouse Power Source: The Battery Dilemma
In today's technologically advanced world, wireless devices have become an integral part of our everyday lives. One such device is the wireless mouse. As the world shifts towards a wireless revolution, the burning question arises - does a wireless mouse need batteries? This article will delve into the power source that enables the funcioning of wireless mice and explore the battery dilemma faced by many users.
Wireless devices, including keyboards and mice, operate without the need for tangled cords, providing convenience and freedom to users. The wireless mouse, in particular, has gained immense popularity due to its ergonomic design and ease of use. However, to maintain its wireless functionality, it needs a reliable power source.
The most common power source for wireless mice is batteries. These compact devices typically use AA or AAA batteries to provide the necessary power for their operation. The choice of batteries depends on several factors, including the mouse's power consumption and the user's preference.
When it comes to battery-powered wireless mice, there are two primary types - rechargeable and non-rechargeable batteries. Rechargeable batteries, as the name suggests, can be reused multiple times after they lose their charge. On the other hand, non-rechargeable batteries are discarded after they drain out completely.
Rechargeable batteries offer several advantages. They are environment-friendly and reduce electronic waste. Moreover, they save users from the constant hassle of purchasing new batteries. However, they require regular recharging, which may lead to interruptions in essential tasks if not planned properly. Furthermore, over time, the rechargeable batteries may experience reduced capacity, leading to shorter usage hours before requiring a recharge.
Non-rechargeable batteries, on the other hand, provide hassle-free usage. Users can easily replace drained batteries with new ones and continue using their wireless mice without interruption. However, the cost of continually buying batteries may add up in the long run, and the constant disposal of used batteries is detrimental to the environment.
To address the battery dilemma, some wireless mice offer alternative power sources. One such power source is a built-in rechargeable battery. These mice come with a USB cable that allows users to charge them when needed. This eliminates the need for constantly purchasing new batteries and also reduces electronic waste.
Furthermore, advancements in technology have led to the development of wireless mice that can be powered through solar energy. These innovative devices have tiny solar panels on their surface, harnessing sunlight or ambient lighting to charge the internal battery. Solar-powered mice are an environmentally friendly solution that reduces reliance on traditional batteries.
In conclusion, wireless mice undoubtedly have become an essential input device in the modern office environment. While they provide convenience and freedom of movement, their power source remains a crucial aspect. The battery dilemma faced by users raises the question of whether a wireless mouse needs batteries. Rechargeable and non-rechargeable batteries are the most common power sources, each with its own advantages and disadvantages. However, alternative power sources such as built-in rechargeable batteries and solar energy have emerged as promising solutions. As technology continues to advance, the wireless mouse industry is likely to evolve further, providing users with more sustainable and efficient power options.
Keywords: wireless office keyboard, wireless keyboard supplier, office keyboard wireless.
Pros and Cons: Analyzing the Need for Batteries in Wireless Mice
Wireless mice have gained tremendous popularity due to their convenience and enhanced mobility. However, one major concern that arises with wireless peripherals is the need for batteries to power them. In this article, we will delve into the pros and cons of using batteries in wireless mice, weighing the advantages and disadvantages to help you determine if it is necessary or preferable to choose a battery-powered wireless mouse.
Pros of Battery-Powered Wireless Mice:
1. Increased Mobility: One significant advantage of using battery-powered wireless mice is the freedom of movement they offer. Without being tethered to a cord, you can operate the mouse from any position without restrictions. This feature becomes particularly beneficial in professional settings, such as offices or during presentations, where flexibility and mobility are key.
2. Enhanced Connectivity: Battery-powered wireless mice utilize advanced radio frequency or Bluetooth technology, resulting in a reliable and stable connection. The absence of cords eliminates the hassle of tangled cables and allows users to connect effortlessly to their devices, facilitating smooth and uninterrupted work or gaming experiences.
3. Reduced Desk Clutter: A wireless mouse removes the need for cables and cords on your desk, providing a clean and organized workspace. This advantage can significantly enhance productivity and create a visually appealing environment, especially for those who prefer a minimalist setup.
4. Power-Saving Features: Many battery-powered wireless mice now come equipped with power-saving features that help extend battery life. These features can include automatic sleep mode, which activates when the mouse is idle for a certain period, and on/off switches, allowing users to conserve battery power when not in use. Consequently, the need to replace batteries frequently is significantly reduced.
Cons of Battery-Powered Wireless Mice:
1. Dependency on Batteries: The primary disadvantage of battery-powered wireless mice is the need for batteries, which can be an ongoing expense. Depending on the type of battery used and the frequency of usage, you may find yourself replacing batteries more frequently than you would like, leading to additional costs. Moreover, the need to keep spare batteries on hand can be inconvenient, especially if they run out unexpectedly.
2. Environmental Impact: The usage of batteries in wireless mice contributes to electronic waste and has a negative impact on the environment. Batteries contain toxic chemicals such as mercury, cadmium, and lead, which can lead to soil and water pollution if not disposed of properly. Consequently, the environmental implications of using battery-powered wireless mice should be taken into consideration.
3. Limited Battery Life: Despite power-saving features, battery life can still pose a challenge. Depending on the quality of the battery and the mouse's power consumption, you may experience shorter battery life than expected, resulting in frequent replacements. This limitation can be particularly inconvenient, especially during crucial tasks or in situations where power outlets are not readily available for charging.
Wireless mice offer unparalleled convenience and mobility, allowing users to work or play without the constraints of cords. While battery-powered wireless mice provide numerous advantages, such as increased mobility, reduced desk clutter, and enhanced connectivity, they do come with certain drawbacks. The need for batteries and the associated costs, environmental impact, and limited battery life are crucial factors to consider when deciding on the suitability of a battery-powered wireless mouse. Ultimately, weighing these pros and cons, you can make an informed decision on whether a battery-powered wireless mouse aligns with your requirements and preferences for your wireless office keyboard or wireless keyboard supplier.
Alternative Power Options: Exploring Battery-Free Wireless Mouse Technology
In today's digital age, wireless technology has become an integral part of our lives, enabling us to be more productive and efficient. Wireless devices, such as keyboards and mice, offer freedom of movement without the hassle of cords. However, one common drawback of wireless mice is the need for batteries, leading to extra costs and environmental concerns. In this article, we will explore the concept of battery-free wireless mouse technology, its benefits, and how it is revolutionizing the way we interact with our computers.
The Challenge of Battery-Powered Wireless Mice:
Traditionally, wireless mice have relied on replaceable or rechargeable batteries to function. While this method has served its purpose well, it poses several challenges. Firstly, batteries add weight to the mouse, affecting its ergonomics and overall user experience. Secondly, batteries require periodic replacements or recharging, which can be time-consuming and costly. Lastly, the disposal of used batteries contributes to harmful electronic waste that harms the environment.
Introducing Battery-Free Wireless Mouse Technology:
In response to these challenges, a new generation of battery-free wireless mouse technology has emerged. This innovative approach harnesses alternative power options to eliminate the need for batteries entirely. One such option is by utilizing energy harvesting technologies, which convert ambient energy sources, such as light, heat, or mechanical movement, into usable electrical power.
Energy Harvesting Technologies:
There are several energy harvesting technologies that can power a battery-free wireless mouse. Photovoltaic cells, commonly known as solar cells, capture light energy and convert it into electrical energy. These cells are integrated into the housing of the mouse, allowing it to recharge whenever exposed to natural or artificial light sources.
Another option is piezoelectric energy harvesting, which utilizes mechanical vibrations or movements to generate electricity. This technology can be implemented within the mouse's design, where every click or movement generates a small amount of energy to power the device. This means that the mouse can continuously recharge itself, ensuring uninterrupted usage.
The Benefits of Battery-Free Wireless Mouse Technology:
The shift towards battery-free wireless mouse technology offers several advantages. Firstly, the elimination of batteries results in a lighter mouse, improving ergonomics and reducing strain on the user's wrist and hand during long hours of use. Secondly, the need for battery replacements or recharging is eliminated, saving both time and money for the user. Thirdly, this technology significantly reduces electronic waste, contributing to a greener and more sustainable environment.
Meetion's Battery-Free Wireless Mouse Technology:
As a leading wireless keyboard supplier, Meetion is at the forefront of developing innovative solutions to enhance the user experience. Recognizing the need for battery-free wireless mouse technology, Meetion has introduced its own line of energy harvesting wireless mice. These devices integrate advanced photovoltaic and piezoelectric technologies, offering seamless wireless connectivity without the need for batteries.
Battery-free wireless mouse technology has become a game-changer in the world of wireless peripherals. By harnessing energy from the environment, it offers numerous benefits such as enhanced ergonomics, cost savings, and reduced environmental impact. Meetion's commitment to innovation has led to the development of these cutting-edge devices, providing users with a greener and more efficient way to interact with their computers. Embrace the future of wireless technology with Meetion's battery-free wireless mice and experience a new level of convenience and sustainability in your work or gaming setup.
Making the Right Choice: Factors to Consider When Selecting a Wireless Mouse with or without Batteries
With the evolution of technology, wireless peripherals have become an integral part of our lives. Wireless mice, in particular, have gained significant popularity due to their convenient and clutter-free operation. However, one common question that arises while considering a wireless mouse purchase is whether it requires batteries or not. In this article, we delve into the details of wireless mice and provide insights into the factors that should be considered when selecting between a wireless mouse with or without batteries.
1. Understanding the Functionality of a Wireless Mouse:
Wireless mice utilize radio frequency (RF) or Bluetooth technology to establish a connection with a computer or laptop. Unlike wired mice, wireless mice offer freedom of movement and eliminate the need for tangled cables. While both wireless mice with batteries and without batteries function wirelessly, it is important to understand the nuances of each option for an informed decision.
2. Advantages of a Wireless Mouse with Batteries:
a. Portability: Wireless mice with batteries are generally compact and lightweight, making them ideal for on-the-go usage. They are powered by replaceable batteries, allowing users to replace them easily while on the move.
b. Extended Battery Life: Properly powered wireless mice with batteries can operate for long durations without the need for frequent replacements. This makes them suitable for those who require extended usage and do not want to worry about recharging the mouse frequently.
c. Compatibility: Wireless mice with batteries are compatible with a wide range of devices, including older computers and laptops that may not support wireless charging.
3. Benefits of a Wireless Mouse without Batteries:
a. Environmentally Friendly: Wireless mice without batteries promote sustainability as they eliminate the need for disposable batteries, reducing electronic waste.
b. Convenience: These mice use built-in rechargeable batteries, eliminating the need for frequent battery replacements. They can be conveniently charged using a USB cable or a wireless charging dock.
c. Cost-Effective: While the initial cost of a wireless mouse without batteries may be higher, it proves to be a cost-effective option in the long run, considering the savings on battery replacements.
4. Factors to Consider for Choosing the Right Wireless Mouse:
a. Purpose: Determine your usage requirements. If you travel frequently or prioritize portability, a wireless mouse with batteries may be the right choice. Conversely, if environmental sustainability or convenience is a priority, a wireless mouse without batteries suits your needs.
b. Battery Life: Evaluate the battery life offered by wireless mice with batteries. Check for user reviews and product specifications to ensure a long-lasting and efficient battery performance.
c. Design and Ergonomics: Consider the comfort and ergonomics of the mouse. Look for a design that fits your hand well and offers smooth and precise tracking.
d. Connectivity: Assess the connectivity option provided by the wireless mouse. Choose between the RF or Bluetooth technology based on the compatibility with your device and personal preferences.
While both wireless mice with batteries and without batteries offer wireless functionality, each has its own advantages. Consider the purpose, battery life, design, and connectivity options when selecting the right wireless mouse. Whether you opt for portability and extended battery life or sustainability and convenience, the decision ultimately depends on your individual needs and preferences. So make an informed choice and enjoy the freedom of a wireless mouse for an enhanced computing experience.
Conclusion
In conclusion, the question "does a wireless mouse need batteries?" has been thoroughly explored from multiple perspectives. From a technical standpoint, wireless mice do require batteries to function as they rely on wireless technology to communicate with the computer. However, advancements in battery efficiency and the introduction of rechargeable batteries have made the need for constant battery replacements less frequent. Additionally, from a user experience perspective, the convenience and freedom offered by wireless mice outweigh the minor inconvenience of occasional battery changes. The flexibility of a wireless mouse allows users to work and navigate their computers effortlessly, without being tethered by cords. Moreover, the increased range and improved precision of wireless mice make them the preferred choice for many professionals and gamers alike. Overall, while wireless mice do require batteries, the benefits they offer in terms of portability, versatility, and ease of use make them a worthwhile investment for anyone seeking a seamless computer experience.