Welcome to our comprehensive guide on connecting the ONN wireless mouse! If you're tired of tangled wires and want to enhance your navigation experience, you're in the right place. In this article, we will walk you through the step-by-step process of connecting your ONN wireless mouse effortlessly. Whether you're a tech-savvy individual seeking a sleek and cable-free solution or a beginner looking for straightforward instructions, we have you covered. Join us as we unravel the secrets of seamlessly connecting and unlocking the full potential of your ONN wireless mouse. Let's dive in!
Understanding the Wireless Technology: A Guide to Onn Wireless Mouse Connectivity
In the fast-paced world of technology, wireless devices have become increasingly popular, providing convenience and freedom from tangled wires. Among these devices, a wireless mouse stands out as an essential tool for those seeking a clutter-free workspace. In this article, we will delve into the concept of wireless technology and explore the various aspects of connecting an Onn wireless mouse.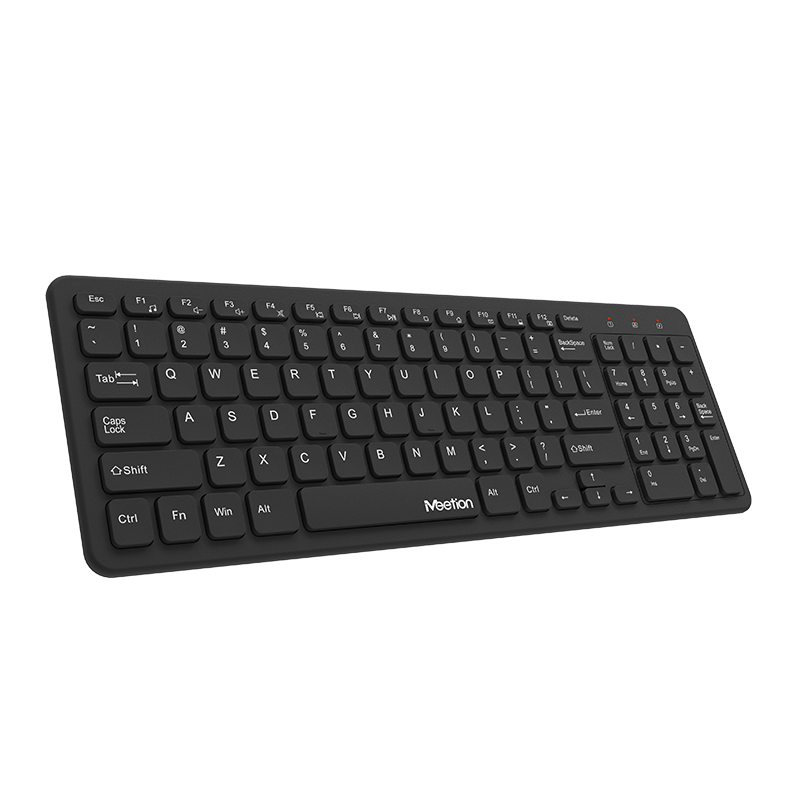 Wireless technology has revolutionized the way we interact with our devices. Gone are the days of being tethered to a computer or laptop with a wired mouse. Now, with the advent of wireless mice, users can roam freely while still maintaining control over their cursor. The Onn wireless mouse is one such device that combines functionality and ease of use.
To understand the connectivity of an Onn wireless mouse, it is crucial to first grasp the basics of wireless technology. In this digital age, wireless communication has become ubiquitous, with Wi-Fi, Bluetooth, and other wireless protocols dominating our daily lives. Wireless mice, like the Onn wireless mouse, primarily rely on Bluetooth technology for seamless connectivity.
Connecting an Onn wireless mouse to your device is a relatively straightforward process. Firstly, ensure that your computer or laptop has built-in Bluetooth capability or a compatible Bluetooth dongle. Without this essential component, your device would be unable to communicate with the wireless mouse.
Once you have verified your device's Bluetooth capability, it's time to turn on your Onn wireless mouse. Most wireless mice have an on/off switch located either on the bottom or side of the mouse. Slide it to the "on" position, and the mouse should become discoverable by your device.
Next, navigate to the Bluetooth settings on your computer or laptop. This can usually be found in the system preferences or control panel, depending on your operating system. Locate the option to "Add a device" or "Pair a new device" and click on it. Your device will then search for nearby Bluetooth devices.
In the list of available devices, you should see the Onn wireless mouse listed. Click on it to begin the pairing process. Some Onn wireless mice may require a passcode to complete the pairing. If prompted, enter the provided passcode or consult the user manual for instructions on locating it.
Once the pairing is successful, your device will confirm the connection, and you can start enjoying the wireless freedom of your Onn wireless mouse. It's important to note that some Onn wireless mice require batteries for operation, so always check and replace them if necessary to ensure optimal performance.
As a wireless keyboard supplier, Meetion understands the importance of wireless technology in today's office environment. The convenience offered by wireless devices, such as the Onn wireless mouse, cannot be overstated. Gone are the days of being restricted by cords and cables. With wireless connectivity, users can enjoy a clutter-free workspace and enhanced productivity.
In conclusion, connecting an Onn wireless mouse is a simple process that involves enabling Bluetooth on your device, switching on the mouse, and pairing the two. Once connected, you can experience the freedom and flexibility of working without wires. As technology continues to advance, wireless devices like the Onn wireless mouse will undoubtedly play an integral role in shaping the future of our digital interactions.
Step-by-Step Setup: Connecting your Onn Wireless Mouse to a Computer or Device
In today's fast-paced digital world, a wireless mouse offers convenience and flexibility when it comes to navigating through your computer or device. The Onn Wireless Mouse, a popular choice among users, provides a seamless experience with its easy-to-use setup process. In this article, we will guide you through a step-by-step setup guide on connecting your Onn Wireless Mouse to a computer or device, ensuring that you can start using it in no time.
Step 1: Unboxing and Preparation
Before you begin the setup process, make sure to unbox your Onn Wireless Mouse and gather all the necessary components. Your package should include the wireless mouse itself, a USB receiver, and batteries. Onn wireless mouse uses AA batteries, so ensure that you have a pair of them ready.
Step 2: Inserting Batteries
Once you have your AA batteries prepared, locate the battery compartment on the bottom of your Onn Wireless Mouse. Open the compartment and insert the batteries carefully, ensuring that the positive and negative ends align properly. Close the compartment securely after inserting the batteries.
Step 3: Connecting the USB Receiver
Next, locate the USB receiver that comes with your Onn Wireless Mouse. This small device is what allows your mouse to establish a wireless connection with your computer or device. Look for an available USB port on your computer or device and insert the USB receiver into it. The USB receiver usually has a compact design and can be easily identified by its small size.
Step 4: Syncing the Mouse with the USB Receiver
Once the USB receiver is connected, you need to sync your Onn Wireless Mouse with it. Locate the sync button on the USB receiver and press it. This will initiate the syncing mode, allowing the mouse to establish a connection.
On the bottom of your Onn Wireless Mouse, you will find a sync button as well. Press this sync button to pair the mouse with the USB receiver. Wait for a few seconds until the LED light on the USB receiver stops blinking, indicating a successful connection.
Step 5: Installation and Driver Setup
In most cases, your computer or device will automatically recognize the Onn Wireless Mouse and install the necessary drivers. However, if the drivers are not automatically installed, you might need to visit the official website of Onn or the manufacturer to download and install the latest drivers manually.
Step 6: Testing and Adjusting Mouse Settings
Once the setup process is complete, it's time to test your Onn Wireless Mouse. Move the mouse around on a mouse pad or any other smooth surface to ensure that it is responding accurately. If you experience any issues, try adjusting the mouse settings through the control panel of your computer or device.
In conclusion, connecting your Onn Wireless Mouse to a computer or device is a simple process that can be completed in just a few steps. By following the step-by-step setup guide provided in this article, you can ensure that your mouse is ready to use and enjoy the convenience and flexibility it offers. With its easy setup process and reliable performance, the Onn Wireless Mouse is an excellent choice for both personal and professional use.
Keywords: wireless office keyboard, wireless keyboard supplier, office keyboard wireless, Meetion.
Troubleshooting Common Connection Issues: Ensuring Proper Functionality of your Onn Wireless Mouse
In today's digital age, wireless technology has become the norm for many office environments. The convenience and flexibility offered by wireless devices, such as the Onn wireless mouse, have made them indispensable tools for productivity. However, like any technology, wireless mice can encounter connection issues that can hinder their functionality. In this article, we will explore the common connection issues that users may face with their Onn wireless mouse and provide troubleshooting tips to ensure proper functionality.
1. Troubleshooting Connection:
a. Ensure Proper Power Supply:
One common issue with wireless mice is inadequate power supply. Ensure that your Onn wireless mouse has fresh batteries or is fully charged. Weak power can lead to connection problems, resulting in a sluggish or unresponsive mouse.
b. Check USB Receiver:
The USB receiver is the link between your mouse and computer. Check if it is securely plugged into a functioning USB port. If it is loose or not connected correctly, it can cause connection issues. Try reinserting it or plugging it into a different USB port.
c. Distance and Interference:
Wireless mice operate within a limited range. Ensure that you are using your Onn wireless mouse within the specified range. Also, eliminate any potential sources of interference, such as other wireless devices or metal objects, which can disrupt the connection.
d. Update Drivers:
Outdated drivers can cause compatibility issues and connection problems. Visit the Onn website or the manufacturer's website to download the latest drivers for your Onn wireless mouse. Install the drivers and restart your computer to ensure proper functionality.
2. Wireless Office Keyboard:
a. Compatibility with Onn Wireless Mouse:
If you are using an Onn wireless office keyboard in conjunction with your Onn wireless mouse, ensure that both devices are compatible. Check the manufacturer's specifications to confirm compatibility. Using incompatible devices can lead to connection problems and hinder their proper functionality.
b. Synchronization Process:
To use the Onn wireless office keyboard and mouse simultaneously, they need to be synchronized with the USB receiver. Follow the instructions provided in the user manual to sync both devices properly. Failure to synchronize them correctly can result in connection issues.
3. Wireless Keyboard Supplier:
a. Quality of Products:
Choosing the right wireless keyboard supplier is crucial to ensure the proper functionality of your Onn wireless mouse. Research and select a reputable supplier that offers high-quality products. This ensures that your wireless keyboard and mouse will work seamlessly and have fewer connection issues.
b. Customer Support:
In case you encounter any connection issues with your Onn wireless mouse, it is essential to have reliable customer support from the wireless keyboard supplier. Look for a supplier that offers prompt and efficient customer support, either through phone, email, or live chat. Their expertise can assist you in resolving any connection issues and ensure your devices are functioning correctly.
In summary, troubleshooting common connection issues is vital to ensure the proper functionality of your Onn wireless mouse. By following the troubleshooting tips mentioned above, such as checking the power supply, USB receiver, distance, and interference, updating drivers, and synchronizing devices correctly, you can resolve most connection issues. Additionally, selecting a reputable wireless keyboard supplier, ensuring device compatibility, and having reliable customer support can further enhance the functionality of your wireless mouse and maximize productivity in your office environment. Harness the power of wireless technology and enjoy seamless connectivity with your Onn wireless mouse.
Enhancing User Experience: Exploring Additional Features and Customization Options
In today's fast-paced digital world, having a reliable and efficient wireless mouse has become essential for seamless productivity. Meetion, a leading wireless keyboard supplier, understands the need for a comfortable and customizable user experience. With their wireless office keyboard, they offer a wide range of additional features and customization options that cater to the diverse needs of users.
One of the standout features of Meetion's wireless mouse is its ergonomic design. The mouse is carefully crafted to fit the natural curve of the hand, providing maximum comfort even during long hours of use. This ergonomic design reduces strain and fatigue, allowing for a more productive and enjoyable working experience.
Customization is key when it comes to personalizing the wireless mouse to meet individual preferences. Meetion offers a variety of customization options, such as adjustable DPI settings. DPI, or dots per inch, determines the sensitivity of the mouse. With the ability to adjust the DPI, users can find their preferred level of sensitivity, whether they require precision for design work or quick movements for gaming.
Another customization option is the programmable buttons. Meetion's wireless mouse includes programmable buttons that can be assigned with specific functions or macros. This allows users to streamline their workflow by assigning frequently used commands to the mouse, eliminating the need to navigate through menus or memorize complex keyboard shortcuts. With just a click of a button, tasks can be completed swiftly and efficiently.
Connectivity is a crucial aspect of any wireless device, and Meetion ensures a seamless connection with its wireless office keyboard. The mouse utilizes advanced wireless technology that provides a stable and reliable connection, minimizing lag or interruptions. This ensures uninterrupted productivity and hassle-free usage, allowing users to focus on their work without any distractions.
Battery life is another important consideration for wireless devices, and Meetion's wireless mouse excels in this aspect. With its energy-efficient design, the mouse boasts an impressive battery life that can last for months on a single charge. This eliminates the need for frequent battery replacements, saving both time and money in the long run.
In addition to its superior functionality, Meetion's wireless mouse also boasts a sleek and stylish design. The mouse is available in various color options, allowing users to choose a design that matches their personal style and workspace aesthetic. The sleek and modern design adds a touch of sophistication to any workplace setting.
In conclusion, Meetion, the wireless keyboard supplier, offers a feature-rich wireless mouse that enhances the user experience through additional features and customization options. With its ergonomic design, adjustable DPI settings, programmable buttons, and stable connectivity, the wireless mouse ensures a comfortable and efficient working experience. Furthermore, its long battery life and stylish design make it a perfect choice for professionals looking to enhance their productivity while adding a touch of elegance to their workspace.
Maintenance and Care Tips: Ensuring Longevity and Optimal Performance of your Onn Wireless Mouse
In today's digital age, a wireless mouse has become an essential tool for efficient navigation and productivity. The Onn wireless mouse is a popular choice among users due to its sleek design, ergonomic features, and impressive functionality. However, like any electronic device, proper maintenance and care is crucial to ensure the longevity and optimal performance of your onn wireless mouse.
1. Keep it Clean: Regular cleaning is essential to remove dirt, dust, and debris that can accumulate over time. Start by turning off the mouse and disconnecting it from your computer. Use a soft cloth or cotton swab dampened with a mild disinfectant or rubbing alcohol to gently wipe the surface of the mouse, paying extra attention to the buttons and scroll wheel. Avoid using harsh chemicals or excessive moisture that could damage the internal components.
2. Protect it from Physical Damage: Your onn wireless mouse may be subjected to accidental drops or impacts during use. To prevent damage, consider investing in a protective case or sleeve specifically designed for wireless mice. These accessories can provide an extra layer of cushioning and safeguard against scratches, cracks, and other physical damage.
3. Store it Properly: When not in use, it is important to store your onn wireless mouse appropriately. Avoid leaving it in places vulnerable to extreme temperatures, humidity, or direct sunlight, as these conditions can adversely affect its performance and durability. Opt for a protective pouch or designated compartment in your laptop bag to keep your mouse safe and secure when on the go.
4. Battery Maintenance: The power source for your onn wireless mouse is typically a replaceable battery. To ensure optimal battery life, it's recommended to remove the battery when the mouse is not in use for an extended period. Additionally, always use high-quality batteries from reputable brands to avoid leakages or other battery-related issues.
5. Update Software and Drivers: Wireless mice often come with software and drivers that allow for customization and advanced features. Regularly check for updates provided by the manufacturer and install them as needed to ensure the compatibility and optimal performance of your onn wireless mouse.
6. Consider Environmental Factors: Certain environmental factors can affect the functionality of your onn wireless mouse. For instance, wireless interference from other devices operating on the same frequency can cause connectivity issues. If you experience frequent disconnections or sluggish responsiveness, try changing the wireless channel on your mouse or relocating it closer to the receiver.
In conclusion, taking proper care of your onn wireless mouse is essential to ensure its longevity and optimal performance. Regular cleaning, protection from physical damage, proper storage, battery maintenance, software updates, and consideration of environmental factors are simple steps that can significantly enhance your mouse's lifespan and functionality. By following these maintenance and care tips, you can continue to enjoy smooth navigation and precise control with your onn wireless mouse for years to come.
Keywords: wireless office keyboard, wireless keyboard supplier, office keyboard wireless
Tags: Onn wireless mouse, wireless mouse maintenance, wireless mouse care, wireless mouse longevity, optimal mouse performance, wireless mouse cleaning, battery maintenance, software updates, environmental factors.
Conclusion
In conclusion, connecting an Onn wireless mouse is a simple and straightforward process that can greatly enhance your computing experience. By following the steps outlined above, you can easily pair your mouse with your device and enjoy the freedom of wireless connectivity. It is important to note that troubleshooting may be necessary if connectivity issues arise, but the provided solutions should help resolve most common problems. Remember, a wireless mouse offers convenience, precise control, and increased productivity, making it an essential accessory for any modern computer user. So, don't hesitate to connect your Onn wireless mouse and elevate your computing experience to a whole new level. Happy clicking!