Welcome to our informative guide on how to effortlessly connect your Logitech wireless mouse! In this article, we will walk you through simple and straightforward steps to establish a seamless connection between your mouse and device. Whether you're a novice navigating the world of wireless technology or a seasoned user looking for troubleshooting tips, you've come to the right place. Stay connected with us as we unravel the secrets to hassle-free Logitech wireless mouse connectivity, ensuring a smooth and productive experience. Let's dive in and unlock the possibilities together!
Choosing the Right Logitech Wireless Mouse for Your Needs
When it comes to finding the perfect wireless mouse, Logitech is a brand that often comes to mind. With a wide range of options to choose from, it can be overwhelming to know which one is best suited for your specific needs. In this article, we will explore the various Logitech wireless mouse options available and provide a detailed analysis to help you make an informed decision.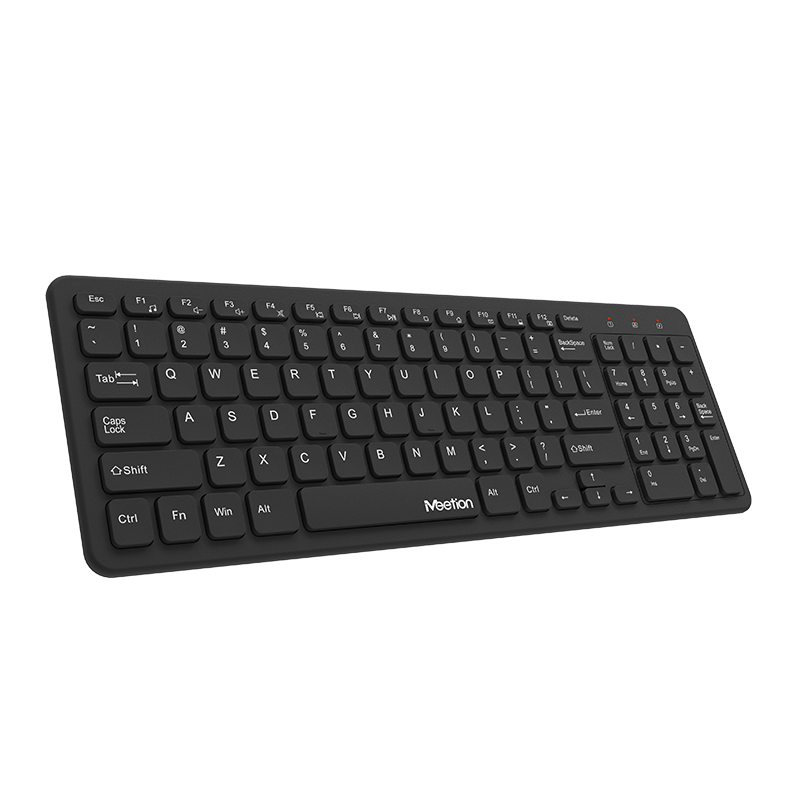 Logitech is a renowned company in the field of computer peripherals and accessories. They have been producing high-quality products for decades, and their wireless mice are no exception. Whether you are a gamer, a professional, or simply someone who values comfort and convenience, Logitech has a wireless mouse to suit your needs.
One of the most important factors to consider when choosing a wireless mouse is the purpose for which you will be using it. Logitech offers a range of options tailored to different activities and environments. If you are a gamer, the Logitech G series is designed with advanced features, such as high DPI settings and programmable buttons, to enhance your gaming experience. These mice are ergonomically designed to provide comfort during long gaming sessions and often come with customizable lighting options to match your gaming setup.
For office use, Logitech offers a variety of wireless mice that prioritize functionality and precision. The Logitech MX series is particularly popular among professionals, known for its advanced tracking technology and customizable buttons. These mice are designed to enhance productivity and offer features such as hyper-fast scrolling, gesture controls, and the ability to seamlessly switch between multiple devices.
Another important factor to consider is the size and shape of the mouse. Logitech offers different sizes and form factors to suit individual preferences. If you have smaller hands or prefer a more compact mouse, the Logitech Pebble or M170 wireless mice may be a great fit. On the other hand, if you have larger hands or prefer a more ergonomic design, the Logitech MX Master series offers a larger, more comfortable grip.
Connectivity is also a key consideration when choosing a wireless mouse. Logitech offers both Bluetooth and USB receiver options. Bluetooth mice provide the convenience of connecting to multiple devices without the need for a USB receiver, making them ideal for people who frequently switch between devices. On the other hand, USB receiver mice offer a more reliable and stable connection, making them a better choice for gaming or other activities that require precision and responsiveness.
Battery life is another crucial factor to consider, especially if you use your wireless mouse for extended periods. Logitech mice are known for their long battery life, with some models lasting up to two years on a single AA battery. Additionally, Logitech offers rechargeable options, such as the MX Master series, which come with a USB charging cable and provide extended usage without the need for battery replacement.
In conclusion, Logitech offers a wide range of wireless mice to cater to various needs and preferences. Whether you are a gamer, professional, or simply seeking comfort and convenience, Logitech has the perfect wireless mouse for you. With advanced features, ergonomic designs, and reliable connectivity options, Logitech mice are a reliable choice for anyone in need of a high-quality wireless mouse.
As a leading supplier of office keyboards and wireless peripherals, Meetion provides a wide range of Logitech wireless mice to choose from. Visit our website today to explore our collection and find the perfect Logitech wireless mouse for your needs.
Step-by-Step Guide: Setting Up Your Logitech Wireless Mouse
In the digital age, having a wireless mouse is essential for effortless navigation and improved productivity. Logitech, a renowned technology company, offers a range of wireless mice that provide outstanding performance and convenience. If you have recently purchased a Logitech wireless mouse or are planning to do so, this step-by-step guide will walk you through the process of setting it up effortlessly.
Step 1: Unboxing Your Logitech Wireless Mouse
Upon receiving your Logitech wireless mouse, start by unboxing the package. Carefully remove any protective covers or packaging materials to reveal the elegant design and ergonomic features of the mouse. Ensure that all the necessary components are included, including the mouse itself, a USB receiver, and batteries if required.
Step 2: Installing the Batteries
If your Logitech wireless mouse requires batteries, it is crucial to install them before proceeding with the setup. Typically, wireless mice from Logitech use AA or AAA batteries, depending on the model. The battery compartment is usually located on the underside of the mouse. Open the compartment, insert the batteries following the polarity markings, and close it securely.
Step 3: Connecting the USB Receiver
Logitech wireless mice use a small USB receiver that allows them to connect to your computer wirelessly. Locate the USB receiver in the package and plug it into an available USB port on your computer. Some Logitech wireless mice come with a Unifying receiver that can connect multiple compatible devices simultaneously. In such cases, you may need to use the included Unifying software to pair your mouse.
Step 4: Turning On the Mouse
After connecting the USB receiver, it's time to turn on your Logitech wireless mouse. Most models have a power switch or button located either on the bottom or on the top surface. Slide the power switch to the "On" position or press the power button to activate the mouse. Once turned on, the mouse should start establishing a connection with the USB receiver.
Step 5: Pairing the Mouse with the USB Receiver
To ensure a reliable and secure connection, Logitech wireless mice come pre-paired with their respective USB receivers. However, in some cases, you may need to manually pair the mouse and receiver to establish a connection. To do this, press the pairing button on the USB receiver and then press the corresponding button on the mouse. The pairing process may vary depending on the specific model of your Logitech wireless mouse.
Step 6: Installing Logitech Software (Optional)
While it is not mandatory, installing Logitech software can enhance your overall experience with the wireless mouse. Logitech provides powerful software applications, such as Logitech Options, that enable you to customize button assignments, adjust pointer speed, and access advanced features specific to your mouse model. Visit the Logitech website, locate the software downloads section, and download the appropriate software for your mouse.
Step 7: Testing the Mouse
Once the setup is complete, it is essential to test your Logitech wireless mouse to ensure that it is functioning correctly. Move the mouse around, and verify that the cursor on your computer screen follows your movements accurately. Also, check the responsiveness of the buttons and the scrolling wheel. If any issues arise, refer to the troubleshooting guide provided by Logitech or contact their customer support for assistance.
Setting up your Logitech wireless mouse is a straightforward process that requires minimal effort. By following the step-by-step guide outlined above, you can easily connect and start using your wireless mouse in no time. Logitech's commitment to innovation and quality ensures that their wireless mice provide exceptional performance and comfort, making them an ideal choice for both casual users and professionals alike. So, enjoy the convenience and freedom that a Logitech wireless mouse brings to your computing experience.
Troubleshooting Common Connection Issues with Logitech Wireless Mice
In today's digital era, wireless mice have become a popular choice for users seeking the freedom and convenience of a cordless experience. Logitech, a reputable brand in the industry, offers a wide range of wireless mice loved by many. However, like any electronic device, connection issues can sometimes arise. In this article, we will explore various troubleshooting solutions for common connection problems encountered with Logitech wireless mice.
I. Understanding Logitech Wireless Technology:
Logitech employs advanced wireless technology to ensure seamless connectivity between their peripherals and devices. Logitech wireless mice generally use either Bluetooth or Unifying USB receivers to establish a connection. Unifying USB receivers are tiny transmitters that can be plugged into a USB port and pair with multiple wireless devices. It is essential to understand the type of connectivity your Logitech mouse uses to troubleshoot connection issues effectively.
II. Troubleshooting Steps:
1. Check Battery Levels: Ensure your Logitech wireless mouse has sufficient battery power. Low battery levels can impede connectivity. Replace the batteries if necessary, following the manufacturer's guidelines.
2. Positioning and Range: Position the wireless mouse within the effective range of your computer. Obstacles like walls, furniture, or other electronic devices can interfere with the signal. Try moving closer to the receiver to establish a stable connection.
3. Pairing: For Logitech wireless mice using Unifying USB receivers, check whether the receiver and mouse are properly paired. Look for the pairing button on both the receiver and the mouse and press them simultaneously for a few seconds. This step should re-establish the connection.
4. USB Ports: Ensure you are using functional USB ports on your computer. Try using different ports to rule out any issues with a specific port.
5. Driver Updates: Outdated or missing device drivers can often cause connection problems. Visit the Logitech website and download the latest drivers specifically designed for your mouse model. Install the drivers and restart your computer to see if the issue is resolved.
6. Interference: Wireless interference from other devices operating on similar frequencies can disrupt the connection between your mouse and computer. Keep your Logitech wireless mouse away from other devices like cordless phones, routers, and microwaves to minimize interference.
7. Wireless Range Extender: Logitech offers a handy accessory called the Logitech Unifying Range Extender, which can improve the wireless range of your Unifying USB receiver. Consider using this device if you frequently face connectivity issues due to distance.
III. Seeking Professional Help:
If none of the aforementioned steps resolve the connection issue, it is advisable to contact Logitech's customer support or reach out to a qualified technician for further assistance. They will be able to help diagnose the problem more accurately and provide tailored solutions.
Logitech wireless mice are renowned for their reliability and performance, but occasional connection issues can arise. By following the troubleshooting steps outlined in this article, you should be able to effectively troubleshoot and resolve common connectivity problems. Remember to check battery levels, ensure proper pairing, update drivers, and minimize wireless interference. Most issues can be resolved by the user, but in case of persistent problems, seek assistance from Logitech or a qualified professional. Enjoy the wire-free experience offered by your Logitech wireless mouse and boost your productivity in the office or at home.
Optimizing Performance: Tips for Maintaining a Stable Wireless Connection
In today's digital age, wireless devices have become an integral part of our lives, offering convenience and flexibility. One such device is the wireless mouse from Logitech, a leading brand in the world of computer peripherals. Connecting a wireless mouse to your computer can enhance productivity and make navigation a breeze. However, to ensure a stable and efficient connection, it is crucial to optimize performance. In this article, we will explore tips for maintaining a stable wireless connection with your Logitech wireless mouse.
Before we delve into the various tips, let's take a moment to understand the significance of a wireless office keyboard and why choosing a reliable wireless keyboard supplier is essential. A wireless office keyboard eliminates the need for tangled wires, providing a clutter-free workspace. It allows you to work from a comfortable distance, increasing convenience and reducing strain. Meetion, a renowned wireless keyboard supplier, offers a range of high-quality wireless office keyboards designed to enhance your productivity levels.
Now, let's focus on optimizing the performance of your Logitech wireless mouse. The first step to ensuring a stable connection is to keep the mouse and receiver within a reasonable range. Obstructions such as walls or other electronic devices may interfere with the signal strength. To avoid this, ensure that the receiver is located within three feet of the mouse.
Next, it is crucial to check the batteries regularly. Low battery power can weaken the wireless connection and affect mouse response time. Logitech wireless mice usually come with a battery indicator, but it is advisable to replace the batteries when the indicator shows a low power level. Rechargeable batteries are a great option as they offer long-term cost savings and reduce environmental impact.
Another tip to optimize performance is to minimize signal interference. Wireless devices such as cordless phones, routers, and other mice can interfere with the connection. Try to keep such devices away from your Logitech wireless mouse to prevent signal disruptions. Moreover, using your mouse on a solid-colored mouse pad can also help minimize any potential interference.
Updating the mouse drivers is another crucial step to maintain a stable wireless connection. Logitech frequently releases driver updates to improve performance and fix any bugs. Visit their official website and download the latest drivers compatible with your mouse model.
Additionally, wireless mice often come with adjustable sensitivity settings. Experiment with different sensitivity levels to find the one that suits your preferences. Lower sensitivity can result in slower cursor movement, while higher sensitivity may cause the cursor to move too quickly. Finding the right balance will enhance your overall user experience.
Regular maintenance is essential to prolong the lifespan of your Logitech wireless mouse. Clean the mouse and receiver regularly using a soft, lint-free cloth to remove any dust or debris that may accumulate over time. Avoid using chemical cleaners as they may damage the device.
In conclusion, optimizing performance and maintaining a stable connection with your Logitech wireless mouse is crucial for smooth and efficient navigation. By following these tips, you can enhance your overall user experience and maximize the productivity of your wireless office keyboard. Remember to keep the mouse and receiver within range, check the batteries regularly, minimize signal interference, update drivers, adjust sensitivity settings, and perform regular maintenance. With these practices in place, you can enjoy the full benefits of your Logitech wireless mouse and improve your workflow.
Exploring Advanced Features and Customization Options for Logitech Wireless Mice
Wireless mice have become a popular choice for users looking for convenience and flexibility in their computing experience. Logitech, a leading manufacturer of computer peripherals, offers a range of wireless mouse options that cater to different needs and preferences. In this article, we will delve into the advanced features and customization options offered by Logitech wireless mice, providing you with a comprehensive guide on how to connect and make the most of your wireless mouse experience.
One of the key advantages of Logitech wireless mice is their ease of connectivity. To connect your Logitech wireless mouse, simply insert the included USB receiver into an available USB port on your computer. Logitech uses advanced wireless technology that ensures a reliable and responsive connection. This means that you can enjoy the freedom of using your mouse without experiencing lag or interruptions.
Once connected, Logitech wireless mice offer a range of advanced features that enhance your productivity and improve your overall computing experience. One such feature is customizable buttons. Logitech mice are equipped with programmable buttons that can be assigned various functions to suit your needs. This allows you to access frequently used commands or functions with just a click of a button, saving you valuable time and effort. Whether you are a gamer, a designer, or a professional, the ability to customize your mouse buttons ensures a seamless and personalized workflow.
Another notable feature of Logitech wireless mice is their ergonomic design. Logitech understands the importance of comfort during extended computer use, and their wireless mice are designed with ergonomics in mind. The shape and contour of the mice are carefully crafted to provide a comfortable grip and minimize strain on your hand and wrist. This is especially important for individuals who spend long hours working on their computers. With Logitech wireless mice, you can enjoy a comfortable and pain-free computing experience.
Logitech wireless mice also come with advanced tracking technology that ensures precise and smooth cursor movement. The mice are equipped with high-resolution optical sensors that accurately track your hand movements on various surfaces, including glass. This means that you can use your Logitech wireless mouse on any work surface without the need for a mousepad. The precise tracking capability of Logitech mice allows for seamless control and accurate clicking, making them suitable for tasks that require precision, such as graphic design or gaming.
In addition to the advanced features, Logitech wireless mice offer a range of customization options through their software. Logitech's proprietary software allows users to fine-tune various aspects of their mouse's performance. You can adjust the cursor sensitivity, customize button functions, and even create profiles for different applications or games. This level of customization ensures that your Logitech wireless mouse adapts to your specific needs and preferences.
As a wireless keyboard supplier, Meetion also offers office keyboard wireless that complements Logitech wireless mice perfectly. Pairing a Logitech wireless mouse with a Meetion wireless keyboard creates a seamless and clutter-free desktop setup. The wireless connectivity of both devices eliminates the need for tangled cables, providing a clean and organized workspace.
In conclusion, Logitech wireless mice offer a range of advanced features and customization options that enhance your productivity and computing experience. With ease of connectivity, ergonomic design, precise tracking, and extensive customization capabilities, Logitech wireless mice are a popular choice among users. Whether you are a professional, gamer, or casual computer user, investing in a Logitech wireless mouse is sure to improve your workflow and bring convenience to your computing setup. So go ahead, connect your Logitech wireless mouse, customize it to your liking, and enjoy the benefits of wireless freedom.
Conclusion
1. The ease and convenience of wireless mice: By following the simple steps outlined in this article, connecting your Logitech wireless mouse has become an effortless task. No more dealing with tangled wires or limited mobility – now you can enjoy the convenience of a wireless mouse, providing a hassle-free experience while working or gaming.
2. The importance of quality equipment: Additionally, this article highlights the significance of investing in quality equipment. Logitech, known for its high-performance peripherals, offers a range of wireless mouse models that cater to different preferences and needs. By choosing a trusted brand like Logitech, you can ensure a smoother and more reliable connection.
3. The role of technology in enhancing productivity: As technology continues to evolve, wireless mice have become an essential tool for boosting productivity. With Logitech's innovative features and ergonomic designs, users can navigate through their computers with precision and efficiency. This article reminds readers that upgrading to a wireless mouse can significantly enhance their overall work or gaming experience.
In conclusion, the process of connecting a wireless Logitech mouse is straightforward, thanks to the detailed instructions provided in this article. By embracing wireless technology, investing in quality equipment, and leveraging the benefits of Logitech's advanced features, users can elevate their productivity and enjoy a seamless computer experience. So, give yourself the freedom of movement, say goodbye to tangled cords, and embrace the world of wireless mice. Upgrade yours today!